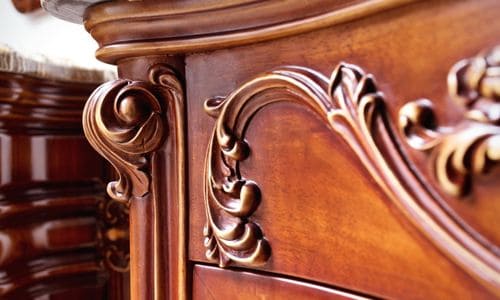 Everything You Need to Know When Buying Antiques
The antiques and collectibles market was worth around
$360 billion
in 2020. It has grown since then and is expected to keep growing. Buying antiques is a fun pastime for many people.
You can find many interesting pieces in Greensboro, but what should you look for? Are there any vintage shopping tips and tricks you should follow? Keep reading and learn more about where to start below.
Make Sure the Pieces Are Authentic
No one wants to spend a lot of money on a fake. You'll have to be careful to avoid fakes when shopping for antique furniture and other items. Many fakes can look like the real thing.
You might think that you've hit the jackpot and discovered an expensive vintage figurine. But that figurine might be a fake that looks like the real thing. There's no point in getting your hopes up when you're dealing with a fake.
There are a few ways you can distinguish fakes from
real antiques
. The main trick is to look for labels or signatures. Suppose you know that a vintage artist always signed his name in a specific way.
If you find one of the artist's pieces in an antique shop, you should look for that signature. If it isn't there, there is a good chance that the piece is fake. This is true for other items produced by shops and factories of a certain era.
Most items had some kind of label or hallmark to identify them. You can sometimes pinpoint the year the item was created based on a label. This is because the designs for labels often changed over the decades.
The Details
Labels can help you narrow down what kind of item you're looking at and how old it is. This is important for distinguishing items from World War II, the Victorian era, and so on. You may want to check for a certificate of authenticity for more expensive or rare items.
You can ask the antique dealer if there is one available. You should be wary if there isn't one. But this doesn't mean that the item is fake either.
Some certificates get lost over the years. This leaves the task of figuring out whether it is real or fake up to you. Sometimes, it is impossible to be sure.
But you can always trust your gut when you're in doubt.
Inspect the Items
You might be so excited to see an antique
in a store
that you can't help but buy it right away. But this is a bad idea. Any seasoned antique collector will tell you that you need to inspect an item before you buy it.
This is because there may be something wrong with the item. The item might look fine at first glance. But you may find a variety of problems with it upon closer inspection.
This is important if you plan on buying an antique to sell it elsewhere. The slightest signs of damage can reduce the price of the item. It might not be worth buying the item if it is too damaged.
Suppose you find a nice porcelain doll. It may be worth a pretty penny if it is in good shape. The doll may look fine at first.
But if you look closer, you may find that some parts of the porcelain have been glued back together. Other parts might be cracked or chipped.Some of the paint or glaze may have chipped off too. These details make a big difference for collectors.
What We Need to Know
Many hard-core collectors will only want pristine specimens.
Anything less than that won't be worth their money. It won't be worth your money either. You should also take your time inspecting antiques if you don't plan on selling them elsewhere.
Suppose you find a beautiful vintage chair. You buy it and take it home. But then you find that one of the legs is broken and can't support your weight.
This is a big waste of money. You could avoid this problem by checking the object from every angle. You can then see if there are any signs of decay, cracks, chips, and so on.
This will save you a lot of time, energy, and money.
Stay Away From Trendy Antiques
Some antiques are more popular than others because they are currently trendy. Mason jars and old glass bottles are good examples of this. They are very popular because many rustic design trends demand them.
But the problem with trendy antiques is that they are often very expensive. You might pay double the price because of the demand. This is why it isn't worth buying trendy antiques.
Another issue is that they won't stay in fashion for long. The focus will eventually fall away from mason jars and similar objects and instead fall on something else. It is best to choose items based on what you like rather than what's trendy.
This will ensure that you don't waste money on objects you don't care for very much. It will also keep your design choices in style. Your choices will also be more unique since they won't follow a trend.
All About Buying Antiques
There is an art to buying antiques. You should inspect antiques to make sure they're in good shape before you buy them. Making sure they're authentic is also important if you plan on selling them again.
Steering clear of trendy antiques is also a good idea. To learn more about things you can do in Greensboro, check out the other content on
our website
.