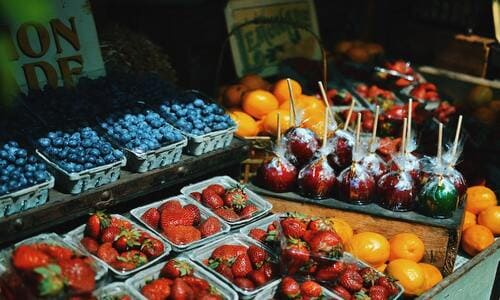 Greensboro, GA is a small city of
just over 3,300 people
. But that doesn't necessarily mean it's boring; you shouldn't overlook Greensboro when you're in the state.
In fact, this small city is rich with treasures that you shouldn't miss out on. Once you visit, you'll wonder how you've missed out for so long.
Whether you're taking a trip from nearby or across the country, one thing's for sure: there's a wide variety of activities in Greensboro that are fun for everyone.
Here are 7 of the best things to do in Greensboro!
1. Go Shopping in Historic Downtown Greensboro
Are you a fan of quaint and charming settings? Then you'll have an excellent time hopping in Historic Downtown Greensboro.
In many of the shops, you'll find community designers and artisans. By buying local, not only are you supporting the town, but you're also taking home something unique and made with love and care.
If you get tired while taking in the Southern charm, then you have plenty of options to stop and have some lunch, dessert, or drinks. And if you ever get lost or just want some more information, the locals are more than happy to help!
2. Visit the Old Gaol
Greene County's Superior Court commissioned the Old Gaol in 1807. The local area had a need for a newer and bigger prison, so they set out to make one of the most impressive stone prisons in Georgia. It's one of the oldest ones in the state too.
Today, the Old Gaol is located inside the L.L. Wyatt Museum. Here, you can learn about the history of law enforcement in this county. The museum has old arrest warrants, photos, badges, and even a seized corn liquor still.
You can also ask for a key from reception. This unlocks the Old Gaol itself, where you can go on a self-guided tour. You'll get to see the cells in the basement, which had no ventilation, light, or heat.
3. Spend an Afternoon at the Greene County African American Museum
The Greene County African American Museum is relatively new to the town, as it was only founded in 2020.
This was made possible through social entrepreneur and historian Mamie Hillman, who also published her first book in 2004 called Black America Series: Greene County Georgia. This book explores how Black people in America made a place for themselves after freedom from slavery.
The museum also focuses on the African-American experience. It'll provoke thought and maybe even motivate you to be an ally to help advance rights for minorities in the country.
4. Catch a Show at the Festival Hall
The original building was created in 1939 by the Federal Works Agency. As a Public Works Administration project, this property was used by Greensboro High School for its basketball court, stage, and bleachers. It was also used for community events in the town, then later, as offices and storage space.
Greensboro's Festival Hall was deeded to the City of Greensboro's Downtown Development Authority in 2006 by the Greene County Board of Commissioners. They aimed to create a cultural center, and the Festival Hall was born.
Nowadays, the Festival Hall is a non-profit organization that puts on lots of fantastic shows. For example, the Oconee Performing Arts Society (OPAS) often performs here, so don't miss out.
5. Have a Meal at the Yesterday Cafe
Your feet are bound to get tired, and you'll need to rest and refuel. So why not head on over to the Yesterday Cafe for some delicious Southern cuisine?
As the name suggests, you'll see a lot of Greensboro's history on the walls, as they're plastered with old photos and memorabilia. Some are even from Green County and are from the 19th century!
If the weather's nice, opt for their sidewalk seating. You'll get to take in the sights, and people watch too.
As for the food, you'll definitely have a hearty meal here. Once you've had your fill, you'll be ready to tackle
the rest of Greensboro
.
6. Check Out the Ripe Thing Market
At
Ripe Thing Market,
you'll find local produce and homemade foods. During the warmer months of the year, it'll turn into an open-air market.
Take a walk through the market to enjoy things like coffee, sandwiches, soups, and candies. These local things are perfect to pick up if you want some genuine products to give as souvenirs to your loved ones.
7. Go Camping at Old Salem Park
For those who love the wilderness, Old Salem Park offers an unforgettable experience. There are lakes and streams, as well as picnic areas and playgrounds for the little ones. This park is also dog-friendly, so you can bring Fido, so long as they're on a leash.
What's great about the campsite is that you'll have boating access. It'll be easy to get onto the waters for some quality fishing.
If you want to see what Old Salem Park has but don't want to camp overnight, you'll be happy to know that the Ritz-Carlton Reynolds hotel is nearby. You can spoil yourself rotten with a day at the spa, golfing, and fine dining.
Check Out These Things to Do in Greensboro
These are but a few things to do in Greensboro. The truth is, this small town is bursting with activities, so you'll never get bored when you're here.
From shopping and dining to camping, there's a great blend of activities and events in Greensboro. After your trip here, you'll want to return time and time again to experience this town's magic.
If you find Greensboro living interesting and want to move closer, then contact us today.