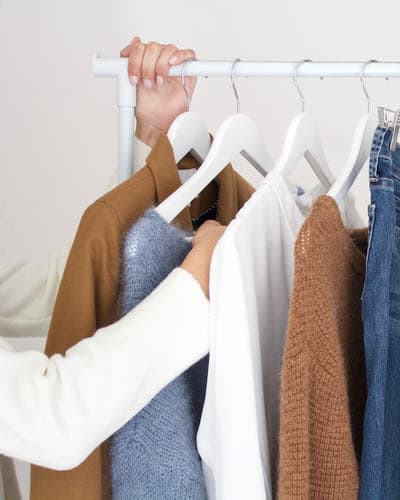 The majestic beauty of Lake Oconee draws visitors from near and far. In case you were wondering there is shopping in
Lake Oconee
. A mere 80 miles east of Atlanta, this picturesque destination is sure to please outdoor enthusiasts with its plethora of activities such as swimming, fishing, or boating.
But perhaps the most alluring aspect lies within the stunningly beautiful luxury communities dotting the area – teeming with high-end amenities like renowned golf courses that make it a thrill to explore! Whether you're considering making an investment in one of these premium properties or just looking for some time away on vacation – be sure not forget visiting close by shops full culinary delights when your visit comes to an end!.
Camille & Company -109 Harmony Rd # 6, Eatonton, GA 31024
With an ever-changing selection of stunning apparel, this beloved local boutique is the perfect place to add a touch of style and personality to any wardrobe. From chic dresses in every hue, size and cut imaginable to accessories that will catapult your look from ordinary into extraordinary – there's something for everyone here! Plus with helpful staff who ensure you enjoy memorable visits each time you pop by, it's no surprise why so many people love making their way over here when they're shopping around.
The Artisans Village Art Gallery- 110 W Marion St, Eatonton, GA 31024
The Artisans Village of Eatonton offers an ever-changing feast for the senses! Located downtown, it is a vibrant hub where talented artists come together to connect, share ideas and showcase their works.
Whether you're looking to purchase one-of-a-kind paintings or handcrafted jewelry; commissioning special wood carvings or ceramic pieces – there's something here for everyone who has appreciation for art in any form. And if that's not enough – some creative minds even have studio space right onsite so visitors can witness the creation process first hand while they shop! Open Wednesday through Saturday from 11am onwards at The Artisans Village: Where your journey into beauty begins…
Deer Run Florist – 646 Old Phoenix Rd NE Suite G, Eatonton, GA 31024
Celebrating 25 years in the business and being honored as one of the "Best of Lake Oconee" for a decade, Deer Run Florist is dedicated to enhancing moments both big and small. They handcraft artisan bouquets made with only the best blooms, but what customers truly appreciate is their welcoming customer service. Make sure to visit them Monday through Saturday from 9 am – they'll add some beauty into your day! Or browse their website anytime you'd like; it's filled with beautiful selections and offerings that make life even more special.
Kitchen Store & More at Oconee Interiors – 109 Harmony Crossing Suite 1 & 2, Eatonton, GA 31024
Kitchen Store & More is a haven of creativity and style, offering an inspiring array of kitchenware, barware, linens, gifts – all carefully selected to captivate their customers' hearts. Led by interior designers who understand how details can make or break the aesthetic experience; clients have access to countless customization options brought together from Marilyn Alea's eclectic designs inspired from her many travels around with world alongside husband Emilio. Let them help you bring your vision into reality!
Lake Oconee Antique Mall – 871 Harmony Rd, Eatonton, GA 31024
Step into the world of untold discoveries at Lake Oconee Antique Mall, where a trove of vintage treasures awaits your exploration. From timeless furniture pieces to unique collectibles and eclectic home decor items, you'll find something special every time – all while being welcomed by friendly staff who are dedicated to helping you uncover that one-of-a-kind item! Plus if you need respite from digging through history in the form of sustenance and refreshment, there is an onsite cafe perfect for enjoying some fuel before getting back out there. Open seven days a week so jump right in today!
Oconee Leisure – 937 Greensboro Rd, Eatonton, GA 31024
Oconee Leisure has been crafting premium spas and hot tubs in Lake Oconee for two decades. Now, they've opened a luxurious 10k-square foot showroom to make your shopping experience even more special! Unwind after a long day with the healthful benefits of hydrotherapy or treat yourself by browsing through their diverse selection of leisure accessories such as pool toys, water equipment, and landscape lighting – perfect touches that can instantly enhance any outdoor living space.
Lake Country Outfitters – 1020 Lake Oconee Pkwy, Eatonton, GA 31024
Lake Country Outfitters is your one-stop shop for all things outdoors! From fishing to
golfing
, no matter what kind of outdoor adventure you're embarking on, this local sporting goods store has got the gear and apparel that will prepare you. Their selection includes rods, reels, lures & bait essential for a successful angling session as well boating equipment perfect for any day spent out in open waters or camping accessories set up campers with everything they could possibly need. Don't forget – grab some stylish clothing and cool gadgets while there – get ready to hit the great outdoors!
Lights of Oconee – 113 Harmony Crossing STE 1, Eatonton, GA 31024
Lights of Oconee is your one-stop shop for getting the home you've always dreamed of. This family business has been dedicated to helping each customer feel like part of their own since 2004, while also offering an extensive selection that allows everyone to customize and craft a space uniquely theirs.
From beautiful lighting pieces – both new and classic designs alike – as well as top cabinet hardware finds in the area, customers receive first class care from expert staff who work hard at ensuring they find exactly what suits them best throughout purchasing process!
With stunning luxury homes and a plethora of shopping options to explore, the Lake Oconee area is an ideal destination for those seeking their dream home. Jennifer Vaughan has unparalleled expertise in local real estate – helping clients make savvy decisions when buying or selling property with her expert insight into the market.
Contact her today
as your first step towards finding that perfect place you can call "home".